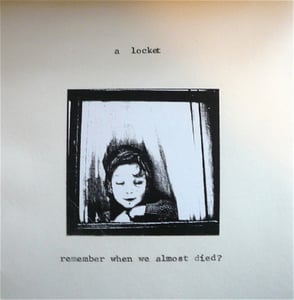 $

10.00
this new full length album is the best thing a locket has ever done. no joke.
made in mid 2010
like always, hand made album artwork.
limited to 50 copies, each is hand numbered.
track listing:
1. "welcome"
2. our cabin on the beach song
3. i'd like to take you to the movies
4. tights vs. skin
5. we stopped to kiss (part one)
we stopped to cry (part two)
6. let's get hungover, i'm in love again!
7. but young love is the only love i believe in
8. remember when we almost died?
total run time: 37 minutes